Welcome to D1!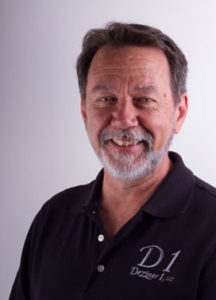 Always original, always first. It's not just a tag line, but the only way we will create products. A career of designing with ideas from napkin sketches to fully functional machines has truly been rewarding. To the phrase "outside the box" thinking, I say, "what box?" Keep it simple and easy to use.
Relax with our Products
Life can be hurried and complicated, so when it's time for some R, R, & R (rest, relaxation and reward) the last thing you want to do is waste time getting to your happy place. Whether you're relaxing in your RV or in your back yard, our products make it easier to start having fun sooner.
My name is Lavern Wobschall. I am located in Southern Minnesota, just 45 minutes from the metro area, Rochester or Mankato has many resources to produce and test products. Working with other local suppliers is our main goal. All our products are proudly made in the USA.
Stem Mate®